How to get out of persistent credit card debt: A 101 Guide
Credit cards can be useful. You can use them for booking travel, paying for items when you don't want to carry cash, and some have specific benefits such as rewards programs or travel insurance. But what happens when you overuse your credit card? When you start using it to buy items that you don't have the money for, sign up for too many entertainment services online, and then you stop looking at your monthly balance. Then, you go one step farther, and instead of not making your minimum monthly payment, you make no payment at all.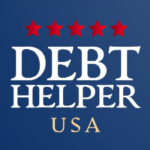 Transforming Debt Into Opportunity.
✔️ Reduce your monthly payment
✔️ Settle Your Debt For Less Than You Owe
✔️ Lower your interest rate %
How Did I get Persistent Credit Card Debt?
This is called uncontrolled credit card spending and its results can be financially shattering and long lasting. The biggest issue with credit cards – outside of their ease of use – is that they often come with high interest rates. And those interest rates compound over time. For example, if you buy something on your credit card on the 15th of the month, and your statement is the 30th, and you don't pay your balance, you are paying interest on that purchase from the day you purchased it, not from the 30th. And so, with this effect, the interest on your purchases compounds and increases from month to month.
Soon, before you know it, you have been referred to a collection agency and the calls keep coming, and the bills keep piling up in your inbox, but you still haven't stopped using your credit card. Until one day, you go to use it and it is declined or suspended. Yes, it is true. Credit card issuers will suspend your credit card due to persistent debt. So what do you do when your credit card has been suspended due to persistent debt. Hint: the answer is NOT getting another credit card.
Get out of credit card debt: Tips and tricks
There are many tried-and-true ways the experts have said over the years to get rid of your credit card debt, and many are just common sense, including:
Immediately stop using your credit card. Cut it up into tiny pieces, or freeze it in a block of ice in your freezer.
Go through all your credit card invoices and determine where monthly payment are coming from (Netflix, other entertainment) and cancel them immediately
See if you can switch to a lower interest card at your bank
Start paying off your credit card(s) using the snowball method. This means you start paying whatever you can each week toward the card with the highest monthly balance. Once that card has been paid, then begin on the next one.
Get a second job. If your current income is not enough to pay for your credit card expenses, and you have the ability, take on a second job such as making deliveries or serving.
Create a family budget and stick to it! This means that any expense outside the budget is something that is not purchased!
What to do if your Credit Card has been Suspended
If you have followed all these tips and you are still having trouble making your minimum monthly payments, it may be time to call a credit counsellor at Debt Helper USA. Our friendly and experienced team of financial counsellors can take a deep look at your financial situation, talk to you about your spending habits and income, and determine the best steps for you to take to recover financial freedom and potentially be able to increase your credit score. They can even advise you after your credit card has been suspended due to persistent debt. 
If you have a credit card and you haven't been making regular payments, you may get letter from the credit card company saying you are in persistent debt. What this means is that in the last 18 months the amount you have paid back in interest, fees and charges is bigger than the among of borrowed money you have paid – which often happens if you are just making the minimum payment or less. The big issue is, that after 36 months, if you still have not increased your payments on your credit card, the credit card company may suspend your card.
If you truly cannot increase your credit card payments during this time, then one option for you during this time is to connect with a company like Debt Helper USA and work toward debt consolidation plan. What this means is that a financial counsellor at Debt Helper USA will negotiate with the credit card company of your suspended card to potentially reduce the amount of debt, as long as you promise to make regular monthly payments over a number of years. Doing this will help you avoid declaring bankruptcy, and ultimately be better for your credit score and your financial future.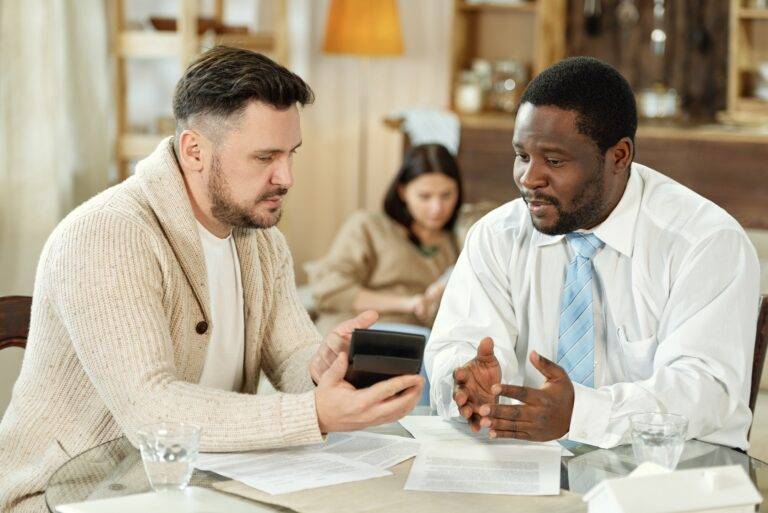 Start working toward freedom from credit card debt today
So if you are currently dealing with a suspended credit card and are worried about your financial future, then the time is now to talk to a credit counselling company like Debt Helper USA. Our knowledgeable and friendly team can help you with issues such as credit card debt, suspended credit cards and can offer ideas on debt consolidation strategies – to help you get out of the poor financial situation you are in.
Imagine Living Life Without Debt
*By clicking "Send" above, you are providing express written consent for Beyond Finance LLC dba Accredited Debt Relief and its service providers to call you (including through automated means (e.g., autodialing and pre-recorded messaging) via telephone or mobile device in order to administer and service any account, plus offer you products and services that may serve your financial needs, even if your telephone number is currently listed on any internal, corporate, state, federal or national Do-Not-Call (DNC) list. Consent is not required in order to purchase goods and services, and you may choose instead to contact a customer service representative
at 877-330-5784.
By clicking "Send" above, you also agree to our Terms of Service, Privacy Policy, E-Sign Consent policy.