Does paying rent late affect your credit score?
Paying rent. It's something that many Americans do each month. In fact, in the U.S., almost 35 per cent of people pay monthly rent to live, and if you are student who did not get into campus housing, then you very likely face monthly rent payments for your apartment.  While monthly rent payments vary widely from state to state, it's still a fact of life that by the first of each month, you are required to pay rent for your accommodations.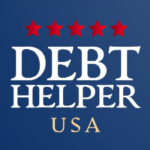 Transforming Debt Into Opportunity.
✔️ Reduce your monthly payment
✔️ Settle Your Debt For Less Than You Owe
✔️ Lower your interest rate %
What if I am late paying rent? Will it affect my credit score?
We all experience financial issues from time to time. But what if those financial issues affect our ability to pay rent? This can be a very distressing situation. While the first step is always to contact your landlord directly to see if an alternate payment plan can be arranged, if this is not your first time being late on rent, or if your landlord has very strict policies in place in terms of payment, you might be wondering if paying rent late affects your credit score.
The answer actually depends on how late you are in paying rent, and what actions your landlord takes. If you are late paying rent by a few days, then no, but if you are late by over 30 days or more – then if your landlord reports you to the credit bureau for non-payment of rent, this can affect your credit score. This is not good news for those of you who may already be struggling with a low credit score due to other financial issues, such as non payment of credits cards etc.
Does late rent affect credit score?
If you are late paying rent, and you haven't been able to come to a payment agreement with your landlord (or if this is not the first time you have been late) your landlord could do two things that could affect your credit score. They are:
They could report the missed payment to a credit reporting agency
They could sell the debt to a collection agency
Before doing anything, it's best to read the fine print in your lease agreement first. Generally, most leases will offer renters a grace period for late payments, and it is important that you note that date. In addition, it should note in your rental agreement whether or not your landlord reports late rent payments to collection agencies or not.
In addition, if you continue to wonder if your late rent payments are affecting your credit score there is a way you can find out on the internet. All you have to do is sign up to view your current credit report for free at annualcreditreport.com. You can also request copies of your current credit report through TransUnion and Equifax. By looking at these documents, you may be able to see exactly what your credit score is, and to determine if any late rent payments have affected your score.
If the lease agreement notes that your particular landlord does engage the practice of reporting late rent payments to a collection agency or credit reporting agency, then you can assume that you will be reported and your credit score will be negatively affected. And, while eviction laws vary greatly from state to state, there is a chance you can be evicted for paying your rent late.
However, if your landlord pursues any of the above actions due to your non-payment of rent, this can affect your credit score negatively. If delinquent rate payments are adding to your low credit scores, and you need help with your credit score, among other financial issues, then it may be time to think about enlisting the services of a credit counselling company such as Debt Helper USA. If you are wondering – how can I raise my credit score by 100 points overnight – and have exhausted other methods of trying to pay off your debt, then it may be time to get some friendly and professional help.
How Can I get help if my late rent payment has affected my credit score?
If you have discovered that your late rent payments have been reported to the credit bureau or collection agency, and have affected your credit score, then it might be time for you to enlist the help of a professional credit counsellor. At Debt Helper USA, our phone and email lines are staffed by kind, understanding debt experts that will listen to your specific financial problem and offer you options. Whether it's entering into a debt consolidation program – which we negotiate on your behalf – or even reaching out to your various lenders in terms of negotiating payment plans – we are there for you.
Don't get caught in a trap where your late rent payments cause you credit woes. Reach out to us before this happens at Debt Helper USA, and we will help you regain your financial footing and get back on the path to a happier, debt-free life!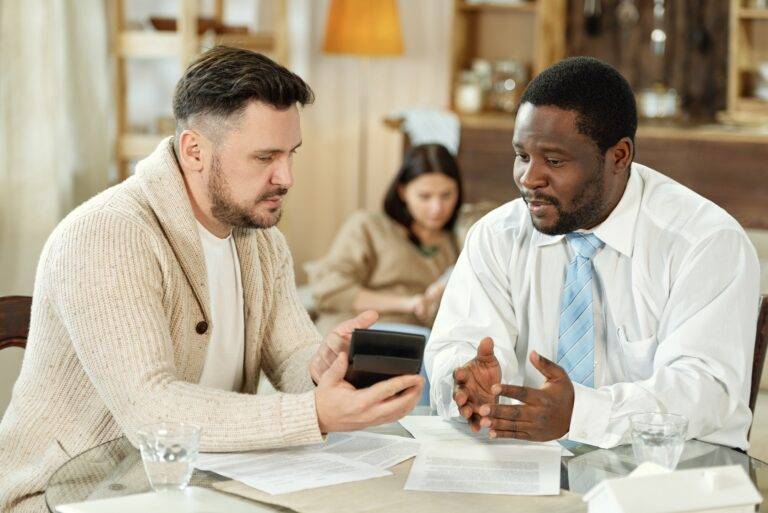 Imagine Living Life Without Debt
*By clicking "Send" above, you are providing express written consent for Beyond Finance LLC dba Accredited Debt Relief and its service providers to call you (including through automated means (e.g., autodialing and pre-recorded messaging) via telephone or mobile device in order to administer and service any account, plus offer you products and services that may serve your financial needs, even if your telephone number is currently listed on any internal, corporate, state, federal or national Do-Not-Call (DNC) list. Consent is not required in order to purchase goods and services, and you may choose instead to contact a customer service representative
at 877-330-5784.
By clicking "Send" above, you also agree to our Terms of Service, Privacy Policy, E-Sign Consent policy.